CEO Message to Shareholders and Investors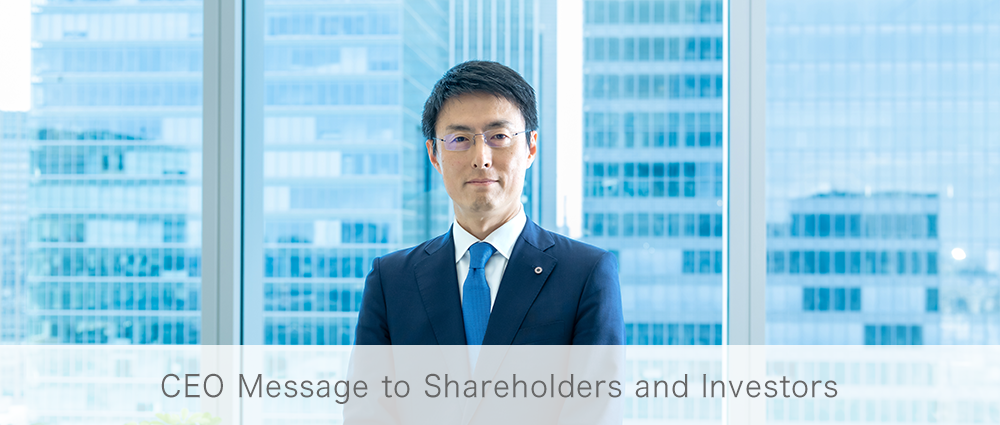 Thank you very much for your continued support.
The fiscal year ended March 2023 saw a significant increase in demand for renewable energy, from the perspectives of energy security and economic efficiency, in addition to decarbonization.
Under these circumstances, we steadily expanded the scale of power generation and diversification of power sources such as solar, biomass, and wind power based on existing FIT in the Renewable Energy Power Generation Business, including the launch of operations of our first geothermal power plant in Yunotani, Minami-Aso, and the start of construction of our first onshore wind farms in Reihoku, Amakusa.
Additionally, in response to the social trend of a major shift toward green transformation (GX), we have established the GX Division, which specializes in new businesses that will lead to decarbonization, and are steadily expanding our business domain, such as by entering into the non-FIT solar power business—which is not reliant on FIT—and signing power purchase agreements (PPAs) with multiple companies.
We are also focusing on expanding the regions in which we operate, and have established local subsidiaries in Singapore, South Korea, Vietnam, the Philippines, and Indonesia, to strengthen our overseas organization and network.
This fiscal year, we will continue in the safe and smooth construct and operation of renewable power plants with a view to the entire Asia-Pacific region, and focus on the development of new power sources and GX businesses, aiming for significant medium to long-term growth.
We wholeheartedly ask for your continued support in the future.
Yosuke Kiminami
Founding CEO
RENOVA, Inc.