Brand Movie Creating our future with
renewable energy.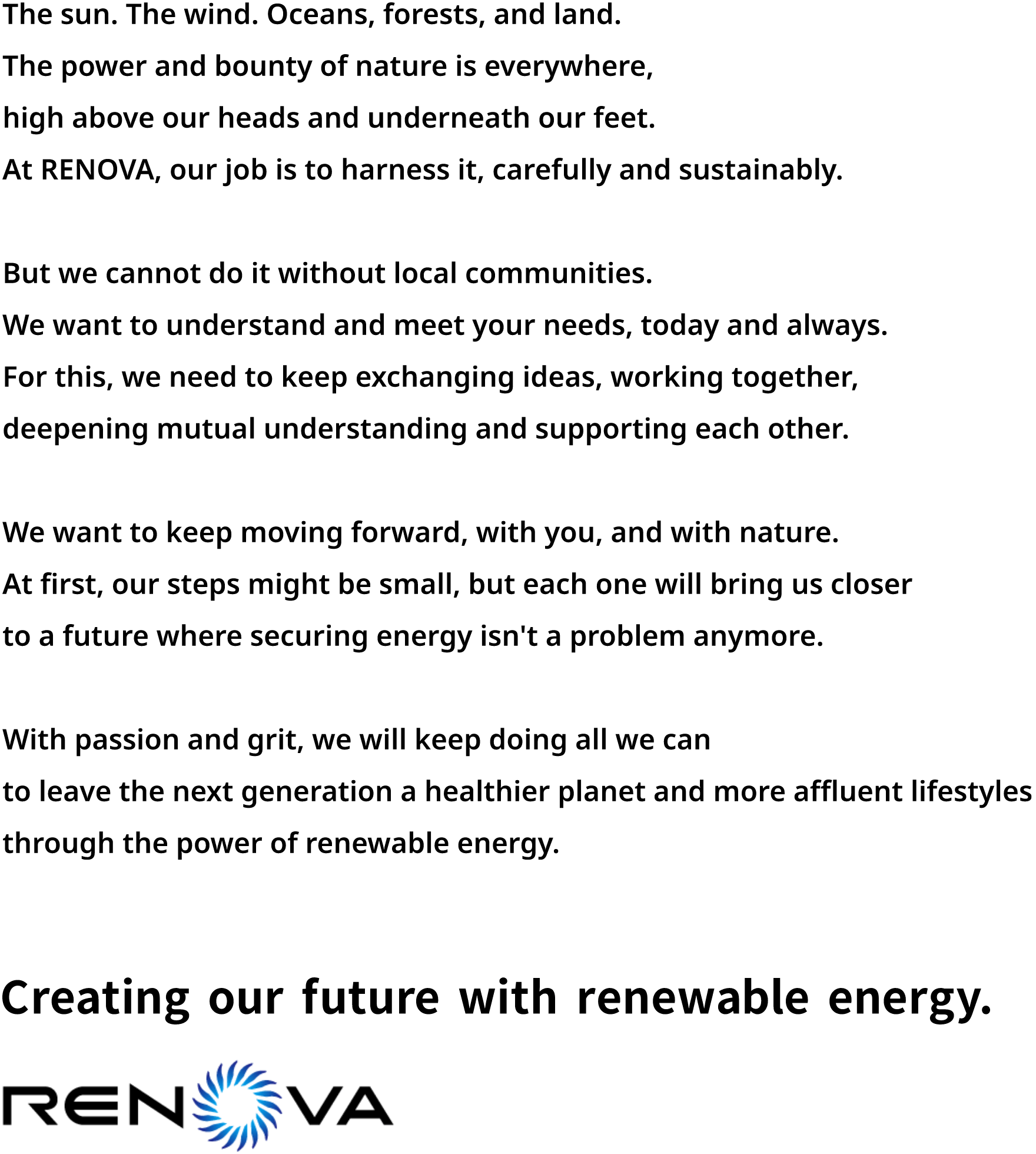 The sun. The wind. Oceans, forests, and land.
The power and bounty of nature is everywhere, high above our heads and underneath our feet.
At RENOVA, our job is to harness it, carefully and sustainably.
But we cannot do it without local communities.
We want to understand and meet your needs, today and always.
For this, we need to keep exchanging ideas, working together, deepening mutual understanding and supporting each other.
We want to keep moving forward, with you, and with nature.
At first, our steps might be small, but each one will bring us closer to a future where securing energy isn't a problem anymore.
With passion and grit, we will keep doing all we can to leave the next generation a healthier planet and more affluent lifestyles through the power of renewable energy.

RENOVA Brand Movie Quang Tri
Onshore Wind Power Projects