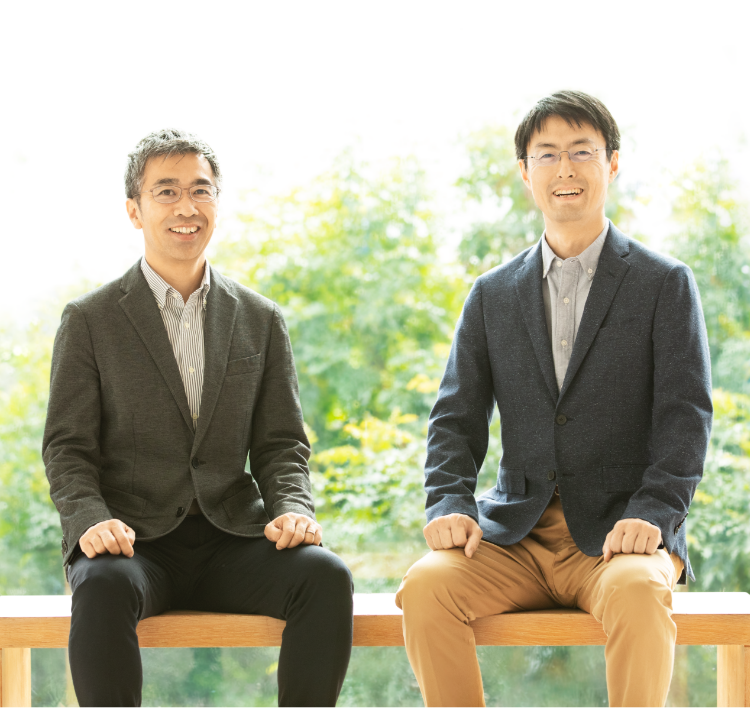 Sustainability Talks

RENOVA aims to create a sustainable society through renewable energy business operations such as solar photovoltaic (solar PV), wind, wood biomass and geothermal power, which tap into the power of nature. Since its founding in 2000, RENOVA has continued to engage in business activities that constantly contribute to the environment, with a primary focus on coexisting with local communities.
Now, renewable energy is gaining attention as something that will fulfill a major role in achieving the Sustainable Development Goals (SDGs). Environmental policy scholar and RENOVA external director Norichika Kanie spoke with RENOVA CEO Yosuke Kiminami about the current situation surrounding the SDGs, and how they relate to renewable energy.
About the Sustainable Development Goals (SDGs)
From September 25 to 27, 2015, the United Nations Sustainable Development Summit was held at UN headquarters in New York. The leaders of over 150 member countries participated in the summit, which culminated in the adoption of an agenda entitled "Transforming our world: the 2030 Agenda for Sustainable Development" as its key outcome.
This agenda includes an action plan for ensuring prosperity for humanity and the planet which lists declarations and goals, referred to as the Sustainable Development Goals (SDGs), consisting of 17 goals and 169 individual targets.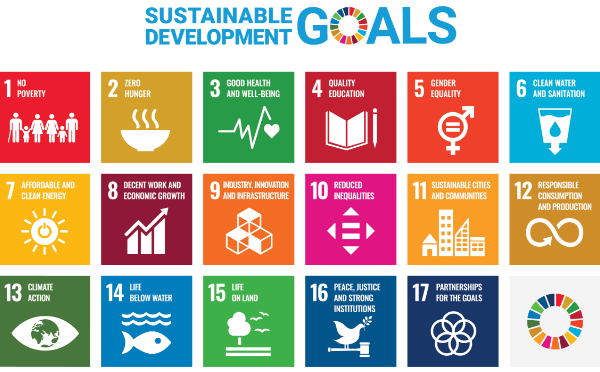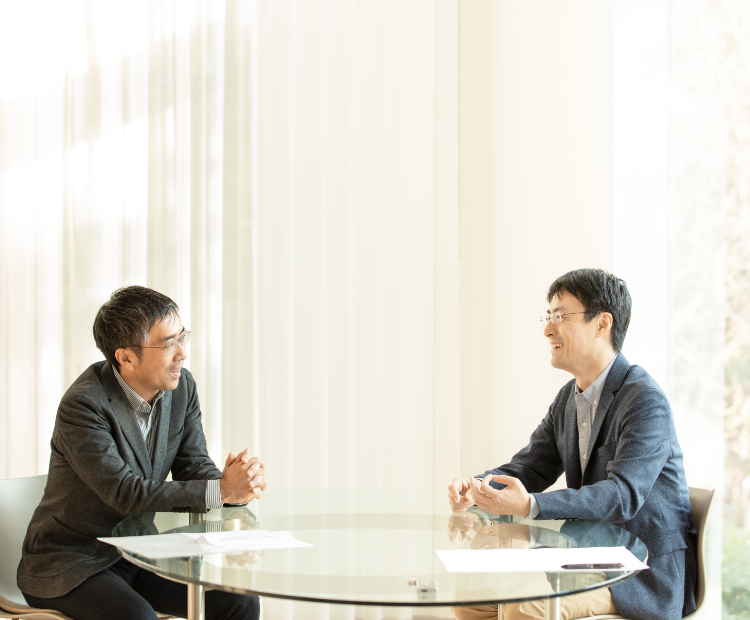 Kiminami
Mr. Kanie, you are known as one of the foremost authorities on research into the SDGs in Japan. What made you take an interest in the global environment, and how did you first encounter the SDGs?
Kanie
I became interested in the environment as a result of my experiences living in Indonesia as a child. While Japanese people in Indonesia were living financially affluent lifestyles, the local children were living very differently, washing their plates and cutlery in the same river where they relieved themselves every day, as if it was just the ordinary thing to do. When I saw this economic disparity, I thought that it was strange and terrible. Those formative experiences made me take an interest in international relations, and I began to learn about the UN and various other international organizations. Around the time that my research at graduate school was beginning to gain momentum, international negotiations for the Kyoto Protocol were taking place. I decided to use international diplomacy with regards to global warming as a topic for my research; and began to come to grips with environmental issues.
Kiminami
So you weren't actually researching the environment to begin with, but transitioned into the area of environmental issues from international relations.
Kanie
Yes, that's right. After that, I began to consider various problems from an environmental perspective. As I was doing so, social interest began to increase with regard to topics such as sustainability, including not only that of the environment but also the economy, human rights and various other issues, and the SDGs; so the level of my research into those areas naturally deepened.
How about you, Mr. Kiminami? Was there some event or turning point that made you take an interest in environmental issues?
Kiminami
Well, there wasn't exactly some kind of dramatic event. But I do feel that in my case, too, I was influenced by the place where I grew up, in the same way as you were.
I grew up in a town in the foothills of Mount Rokko, near Kobe. This was during the 1970s and 80s, at the peak of developments where mountain areas were being carved up for use as residential districts, and the soil was being used for coastal land reclamation.
Red tide occurred due to the impact of the nearby steelworks, and I was once told by an adult at a nearby fishing spot that I should not eat the fish that I caught there. I began to develop doubts in my young mind as to why these kinds of things were happening. As an extension of that, I began to think about the global environment. In 1993, I enrolled in the Faculty of Integrated Human Studies at Kyoto University, and began to study a wide range of environmental topics.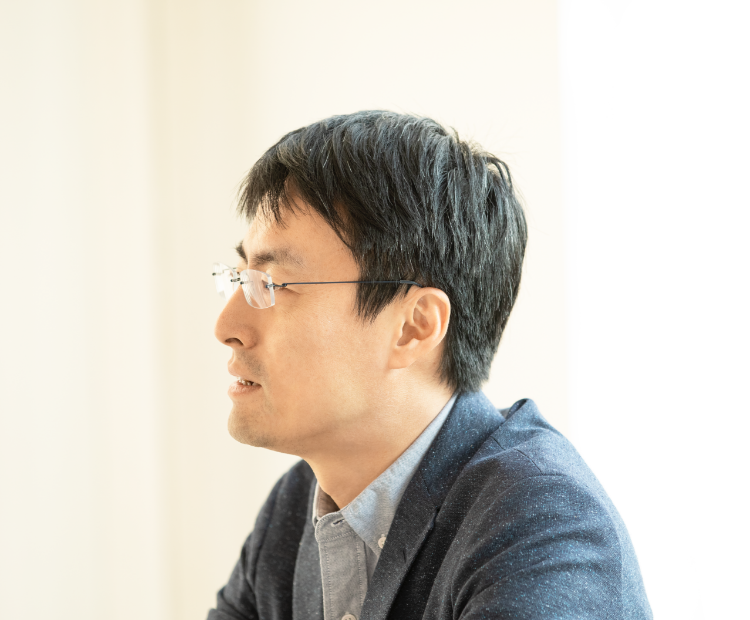 Kiminami
Over the past one or two years, the SDGs have begun to penetrate rapidly into Japanese society. How do you view this situation?
Kanie
Honestly, I'm surprised. When the SDGs were first created in 2015, I never thought that they would become so widespread.
I think the reason why the SDGs have spread so steadily is that they approach a diverse range of topics which are connected with social issues and the economy—including the environment, workstyle reforms and promoting active roles for women—in a unified manner. In the past, when we talked about environmental issues, people with a strong interest in the environment would get excited, but those in the economic world tended to shy away. But with the creation of the SDGs we have begun to handle environmental issues comprehensively together with economic and human rights-related issues, and this situation has changed dramatically. The Japanese Business Federation (Keidanren) has started to put up posters promoting the SDGs and hold press conferences, while top-level management figures at companies have begun to wear SDGs pin badges. We have started to see things that we had never seen before.
Kiminami
Yes, it's an amazing change. Rather than simply engaging in supplementary social contribution and obligatory CSR activities that give a small portion of the fruits of our main business operations back to society, social contribution and CSR have now come to be treated as central themes in corporate management. I've always thought that protecting the environment and creating a sustainable society should be central themes in our society anyway, so I feel like we've finally arrived at that point.
Kanie
Yes. Given the situation the world is currently in, it's a serious problem if these issues are not at the center of our activities to begin with. Greta Thunberg, who drew attention with her speeches at the UN Climate Action Summit and COP25 in 2019, has appealed repeatedly that we should "listen to the science." "Listening to the voice of science" essentially means listening to the opinions of scientists and other experts. Over 90% of these experts say that climate change has reached a dangerous limit, and that we are now in a critical situation. The number of disasters is actually increasing year by year, and they are also growing in severity. Really, we are past the stage to be calling for people to work together on the SDGs in the future. We have to take immediate action now. I think that we have reached a point where we will be in really big trouble unless we can do something about it over the next 10 years.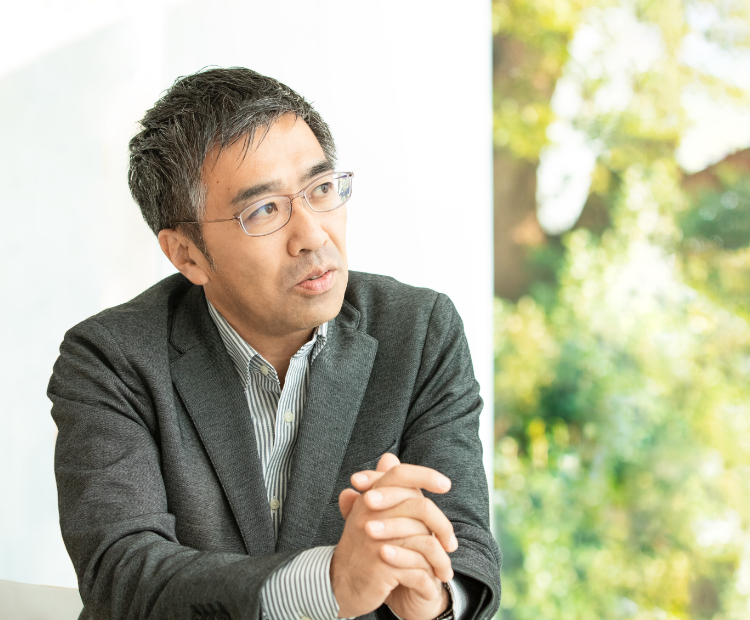 Kiminami
What do you think is needed in order to drive progress in achieving the SDGs?
Kanie
Many things are needed, but I think that one of the most important things is "open discussion." In Japan, people with authority tend to take a central role in discussions and lead them towards a pre-determined conclusion. Instead of this, I think it is necessary for people at all levels of society to express their opinions, and for us to thoroughly discuss all of them.
Kiminami
Incidentally, Germany recently announced that it will start to make zero use of coal. Apparently, they held thorough discussions with all manner of stakeholders including representatives from the world of industry, members of parliament, citizens, NGOs, scientists and business operators. As a result of these discussions, it was decided that they would stop using coal, but that since doing so immediately would be impossible they will aim to do so by 2038. They have also formulated plants to transform industry, taking sufficient time to reach their targets, and decided to earmark four trillion yen in national financial resources to ease the pain of those who become unemployed as a result of the elimination of coal-fueled thermal power stations.
Kanie
Yes, countries in the West—primarily Europe and the United States—are engaging in thorough debates, in a variety of different ways. I think that if Japan does not follow suit and do this too then it will be left behind. The SDGs also offer a good opportunity for Japan to try and engage in the kind of frank, open discussions based on flat, level relationships which it has had such difficulty achieving in the past. These discussions will have to take place in the field of energy in particular, because the global environment is now in such a state that we cannot afford to wait any longer. It's now or never. Especially in Japan, we are being driven into a state where things will not last unless renewable energy is widely adopted soon. The question is, will we continue along the current path of avoiding confrontation (*comment softened), or will we face up to the problem and hold discussions for the future now? We have to think and act seriously.
Kiminami
Yes. We hope that the will of the country and its people will be better represented in the next energy mix to be announced by the Japanese government in 2022.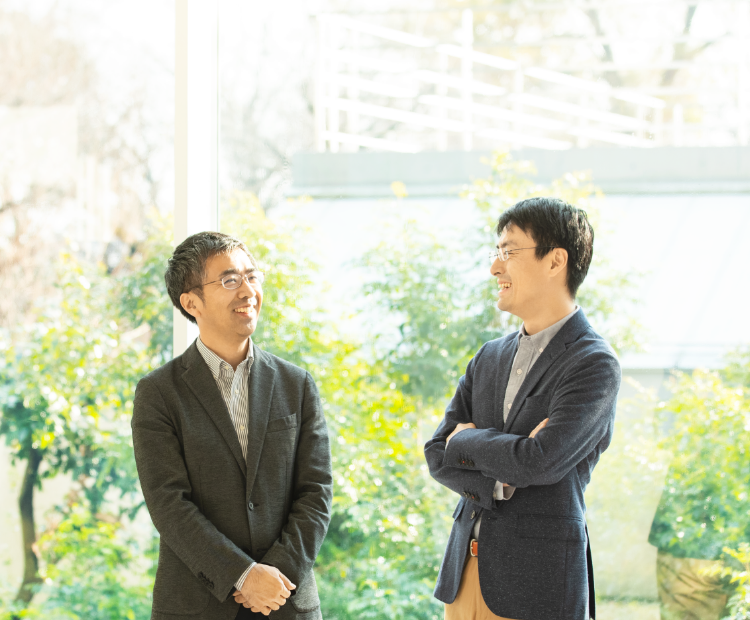 Kanie
RENOVA is a company that deals with renewable energy, so its business operations  themselves are closely linked with the SDGs, aren't they?
Kiminami
Yes, that's right. Our vision is to create green and sustainable energy systems. By achieving this vision, we aim to resolve problems in society. In terms of actual SDG goals, I believe that this fits in with Goal 7 (Affordable and Clean Energy for all) and Goal 13 (Climate Action, or concrete action to combat climate change).
Another area in particular into which we are investing our energies is coexisting with local communities. In terms of the SDGs, I think this fits in with Goal 9 (Industry, Innovation and Infrastructure) and Goal 11 (Sustainable Cities and Communities). The majority of communities in Japan are struggling with declining birthrates and ageing and shrinking populations. If nothing is done, these communities will steadily continue to decline. People are desperately searching for ways to slow down this process, mostly just by trial and error. At the same time, there is growing momentum towards promoting the use of renewable energy. It has now become possible to generate profits by converting natural resources which are abundantly available in these communities—the light of the sun and the wind blowing over the ocean—into useable energy.
Kanie
Yes. After all, resources like sunlight and wind are sustainable for as long as they continue to shine or blow on us, aren't they? As long as there are sustainable resources and easy-to-work environments and systems, then more and more people will see the attraction of renewable energy. It would be fantastic if it grew and developed into an industry of which local people living in these communities can feel proud.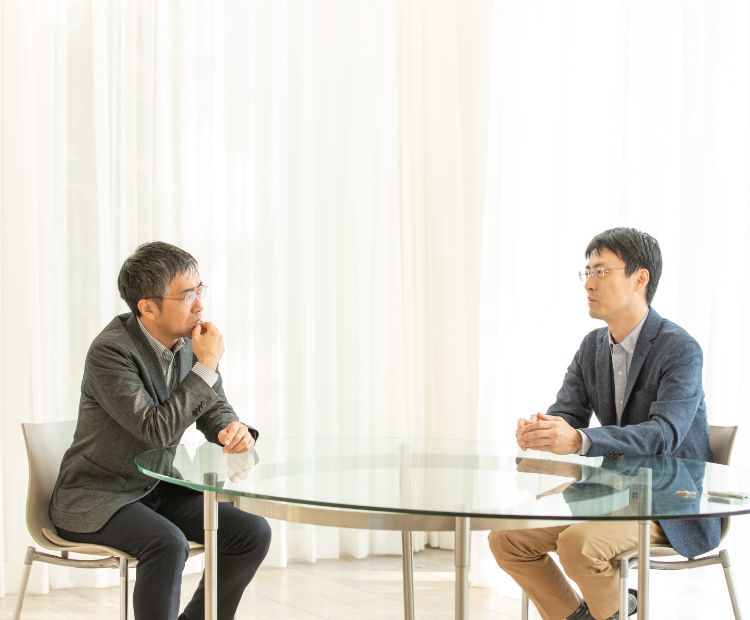 Kanie
RENOVA has already developed (or is currently developing) power plants in over 20 communities around Japan. In your dialogues with the people in those communities, is there anything that you make a particular effort to do?
Kiminami
I make an effort to meet with them many times and explain carefully how the lives of people living in the community will become deeply connected with the power plant in the future. For example, when a biomass power plant is created, it revitalizes the forestry industry in the area because it utilizes large amounts of locally-sourced wood chips as fuel. The number of logistics-related jobs increases, leading to an increase in employment. Car maintenance needs and fuel consumption will also increase. There are also benefits to port-related businesses which receive shipments of fuel from overseas. I talk with people about these kinds of industrial connections and make it easier for them to visualize the spread of regional revitalization stemming from the plant.
Kanie
So you essentially translate things to make them personally relevant to the members of the community, in terms of how the plants connect and relate to their own lives.
Kiminami
That's right. I also explain how the project is not only for their generation, but the next generation and beyond; for their children's and grandchildren's generations. In a relatively high number of cases, the decisions in these communities are made by older people, who place more importance in things not for their own benefit, but for that of their descendants. I have never forgotten the words the president of a local company said to me when one of our power plants was built in his community. He said, "now I can pass the forestry business on to my son with peace of mind."
Kanie
That's a nice story. I think that talking about the next generation is very important. In any case, the SDGs are an initiative for passing the world on to future generations. I think that your anecdote just now really captures the essence of what the SDGs are all about.
Kiminami
Thank you. There are still many things that we must do, not only with communities but also with various companies and organizations… Firstly, I want us to realize a project that we are currently working on in Akita Prefecture—what will be one of Japan's largest offshore wind power generation facilities—in cooperation with the local community. I also want us to utilize our track record of developing and operating numerous renewable energy power plants with various power sources around Japan in order to advance development projects overseas, particularly elsewhere in Asia.
Kanie
I'm sure that the dialogues that you spoke of earlier will be useful in achieving that. Not simply going there, building a plant, and handing it over; but also working to deepen people's understanding by engaging in dialogues, and striving to mutually understand one another while coexisting and prospering together.
Kiminami
Yes. The sum of our efforts in local communities adds up to activities on a national scale, and the sum of our efforts in various countries eventually leads to impact on a worldwide scale. I believe that by adding up all these efforts in individual communities, we will be able to create a sustainable world. For that reason, we turn our eyes to the people in the communities right in front of us. I want us to advance our business operations steadily and surely, by devoting ourselves to single-mindedly putting our best efforts into the things that we can do.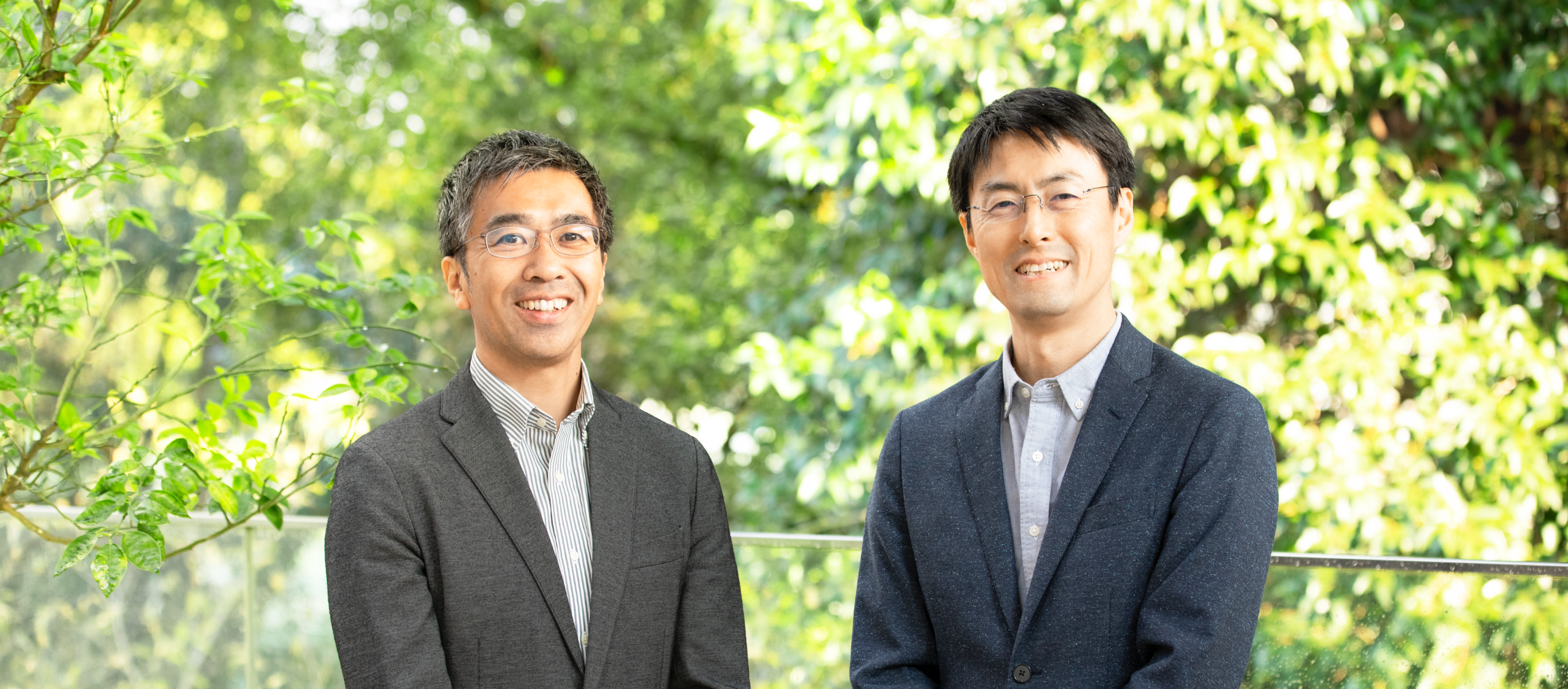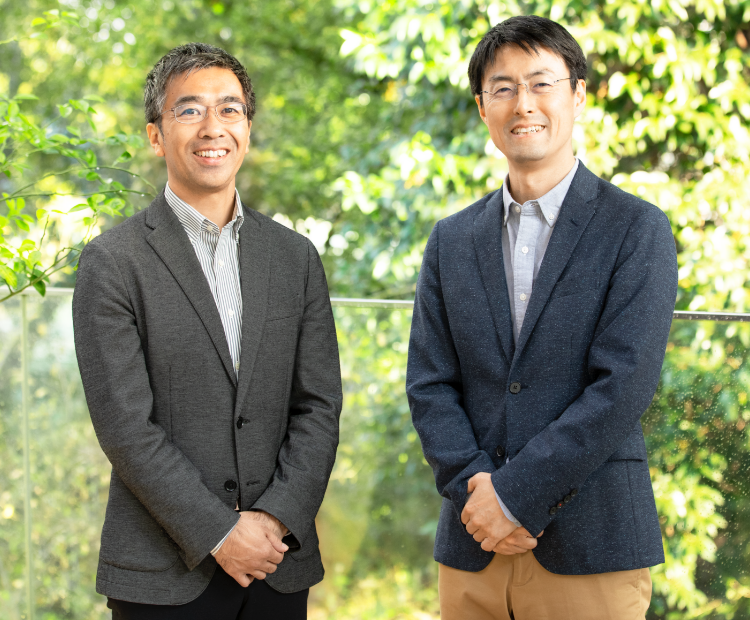 RENOVA is committed to reducing CO2 emissions
by 10 million tons* by 2030.
*Total cumulative reduction in CO2 emissions by 2030