Safety prayer festival held to start construction work.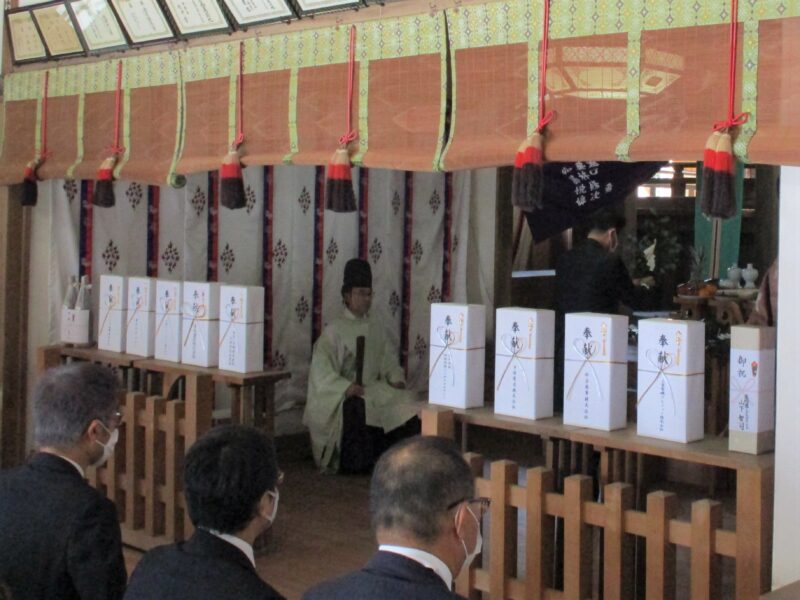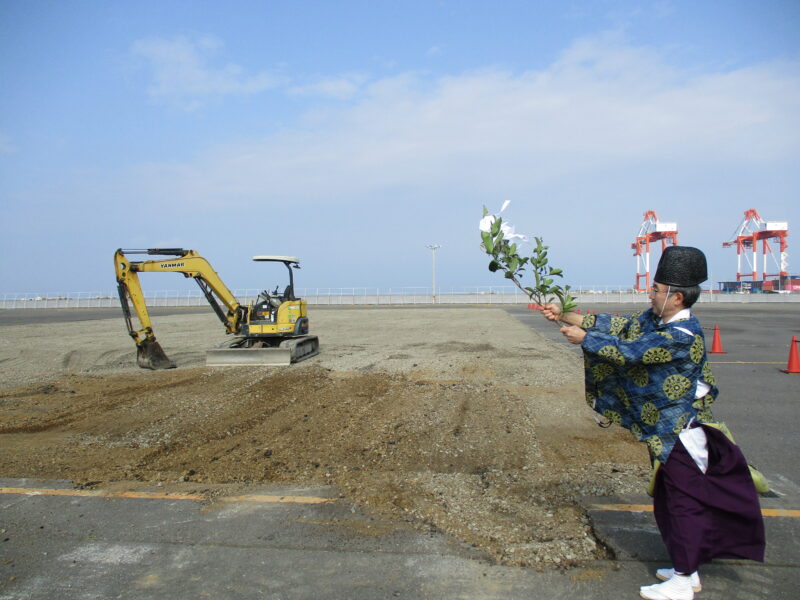 On March 16th, the Omaezaki Port Biomass Power Plant held a safety prayer festival for full-scale construction work.
Participants at the site participated in a safety prayer festival inside a local shrine and
held a "cleansing ceremony" on the construction site to pray for the smooth progress and safety of the construction.