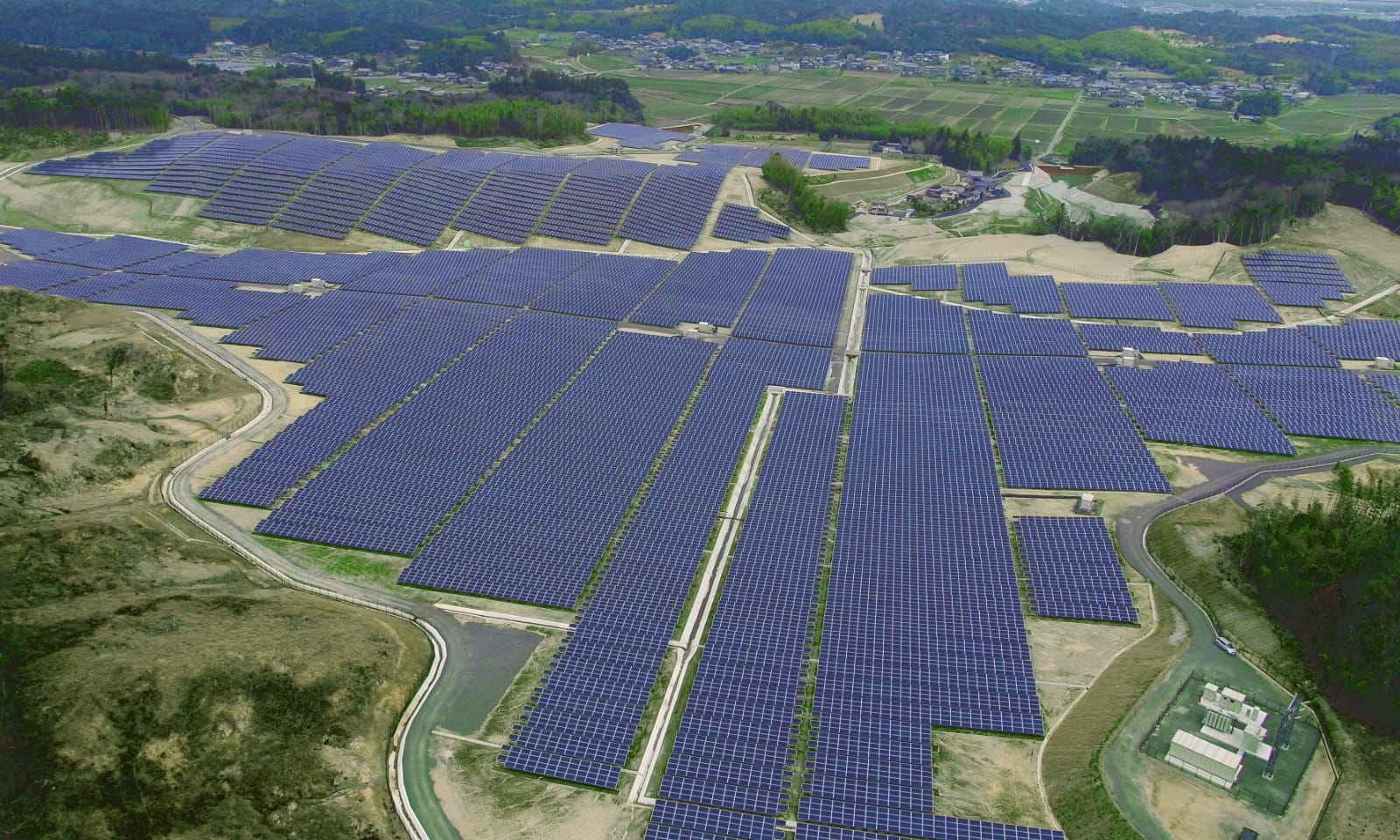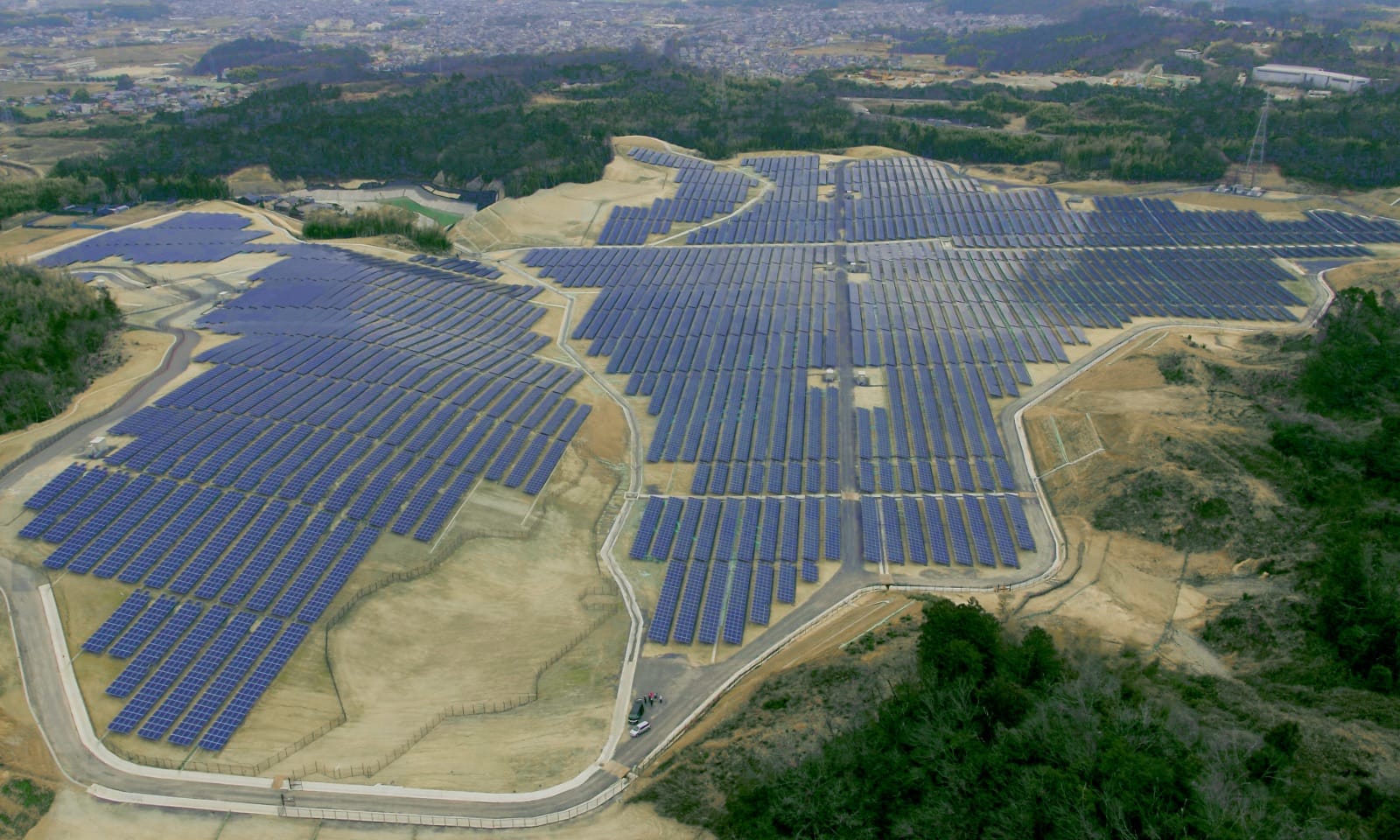 Features of the plant
Generates enough electric power to supply 5,000 general households

Yokkaichi Solar Power Plant is a solar PV facility built in the city of Yokkaichi, Mie Prefecture, making effective use of the city's abundant sunshine.
The plant commenced operation in March 2019 as a clean power generation facility utilizing solar energy.

Yokkaichi Solar Power Plant covers a vast area around 14 times the size of Nagoya Dome baseball stadium. Its output capacity is approximately 21.6 MW (on a modular basis), and it is capable of generating 24.3 million kWh of electrical power a year, equivalent to the power consumption of 5,000 general households.
Environmental impact assessments conducted throughout

Yokkaichi Solar Power Plant is the first solar PV power plant in Japan to have environmental impact assessments conducted across the board, in accordance with Mie Prefecture bylaws.
In developing the plant, RENOVA endeavored to maintain the natural environment by considering installation locations for equipment and facilities from an environmental impact assessment standpoint, in addition to using high-performance solar panels.
Coexistence with the local natural environment

At the Yokkaichi Solar site, RENOVA created a biotope adjacent to the power plant in order to protect rare species living in the project area.
Many members of the local community cooperated in helping to achieve this, such as by participating in replanting activities.
Yokkaichi Solar generates clean, environmentally friendly energy while coexisting in harmony with the natural surroundings of the local area.
Capacity
21.6MW
Estimated annual power production

(kWh)

approx. 24.3 million kWh per year

(equivalent to the power consumption of around 5,000 general households)

Site area
approx. 680,000m²
Operation commencement
March 2019
Operator
Yokkaichi Solar G.K.
(RENOVA invests in silent partnership)
For inquiries contact: Yokkaichi Solar G.K.