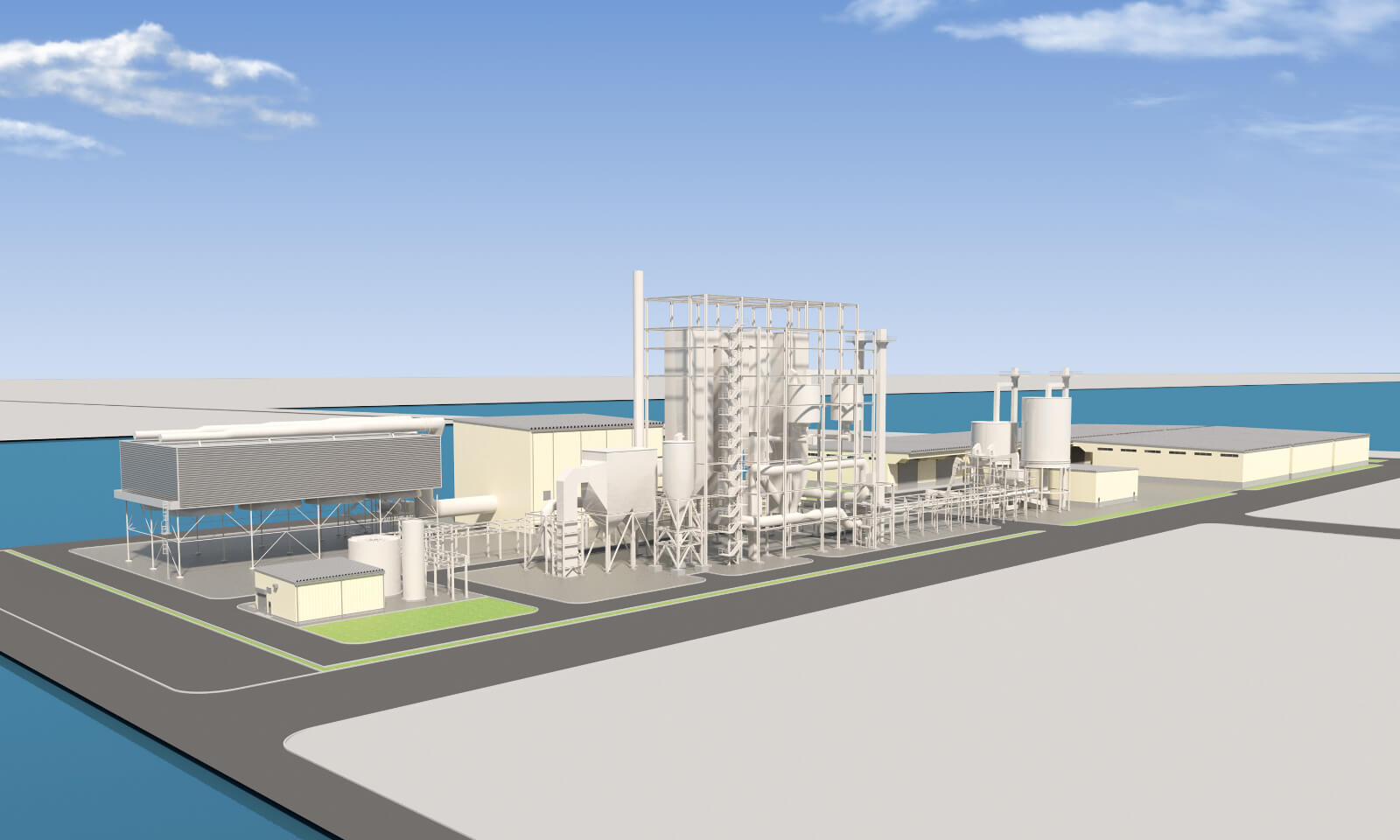 Capacity
Approx. 74.8MW
Estimated annual power production

(kWh)

Approx. 500 million kWh
(equivalent to the annual power consumption of approximately 150,000 households)
Fuels
Wood pellets, palm kernel shells (PKS)
Operation commencement
March 2023 (planned)
Operating company
Tokushima Tsuda Biomass Power Plant G.K.
Shareholders
RENOVA, Inc.
Osaka Gas Co., Ltd.
Forestbank Co., Ltd.
DAIRI FPC CO.,LTD
Tokushima Denki Sangyo Co., Ltd.